INFOGRAPHIC - Girls vs Boys statistics for pupils learning Guitar, Ukulele and Drums with TL Music Lessons in 2017
Posted: March 8, 2017
#IWD2017
#BeBoldForChange
#internationalwomensday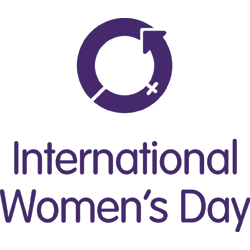 ---
The infographic is based on 9 primary schools and after school lessons (all ages) in Powys, Wales (UK). We are on the border to England and fairly close to cities like Liverpool, Manchester and Birmingham, and a few hours from London. 
When I grew up in the 90's, I recall 3 excellent female drummers, who were always in the top handful of known drummers on 'the scene' of playing live in bands and performing. One of these drummers called Janette Williams played in my primary school when I was 10 and this was the point where I became inspired to learn drums because the drumming was so amazing and exciting. I ended up having lessons with her Dad before going on to study at Drumtech in London after high school. Janette now has a career in drumming. Another of the drummers, Sophie Wozencraft, played in my sister's awesome band Twisted Tales and also has a drumming career.
At my drum colllege in London there was only 1 female drummer in our class of about 20. She was easily in the top 5 of us. I'm not saying they are better than boys but they have the same possibility to be.
I have now been teaching for 8 years and in January I decided to gather some stats on how many girls and boys learn certain instruments. Out of 9 primary schools and after school lessons of all ages, 47% of my pupils are girls and 53% boys. 39% of my students are drummers, 38% guitarists and 23% learn ukulele. 14% of boys chose to learn ukulele and 48% took up the drums. 37% of girls chose to learn the guitar, 34% ukulele and 28% drums. It is good to see these figures for girls fairly even between the 3 instruments. To me this shows that girls don't have any inhibitions of learning drums and gender stereotypes do not come into play. In fact, when she saw the stats, one of my students exclaimed "We need more girl drummers!".
4 of my students submitted a video for the 2017 Hit Like A Girl competition, which promotes female drummers. You don't have to look very far on the website before you find an inspiring video. Here is a link to my students' entry video: hitlikeagirlcontest.com/entry/mym-drumline
One thing is for sure – drumming is not about power and strength, it's about technique, consistency, concentration, precision, timing, practice and hard work, focus, creativity, and listening. All of these attributes are non gender specific, so girls and women have the same possibility to be amazing drummers and the whole world needs to know it!
According to this campaign, only 17% of Dance Music headliners are women. I am certain that this will change quickly over the next 10 years because music programming is integrated more in school teaching now, which should get more girls interested by default. I am excited to hear the future of electronic music because I think the sound will evolve for the better. One thing that drum teachers can do is to start introducing their students to programming drums and creating electronic music with their skills when the student is ready. I started out as a drummer and the way that electronic music is made is so similar to how you create drum beats. It's all based on subdivisions and rhythm - you don't need an awful lot more than being able to make good rhythms and having an ear for what sounds good. Drummers often have a frustrated creativity inside and this is why more and more of them are getting into electronic music already. Going on from using drum machines and programming beats electronically, I think drummers should learn about using to use piano rolls in music software and also learning basic music theory like how to play major and minor chords on the piano, particularly in C and A minor as a start. All drummers should learn a bit of piano (after all it is a percussion instrument) - it's easy in the keys of C and A minor because it's only the white notes and you can't really go wrong.
I am particularly pleased by the statistics to see an almost 50/50 split on guitar. I can tell you that the girls are just as good as the boys on guitar and they progress just as fast. When you look at well known bands in the music industry, you can see that it's male dominated. If girls are just as good, then there is clearly something else going on to make it male dominated. There are plenty of female singers, but not so many instrumentalists. I would like to see the music industry change for the better and have more of a balance with gender because at the moment we are getting a dominant perspective and creativity and it's holding back the development of music.
This blog post highlights that "PRS for Music membership is currently just 16% women, who make up a rather minuscule 4% of Music Producers' Guild members". My stats show that 48% of my guitar students are girls, so I will be doing everything I can to provide them (and the other students) with the skills to be a songwriter with their instrument. Too many teachers focus on teaching how to play along with a famous song, often simplified versions, and that should only be a small amount of their tuition. You only have to look on youtube to see that this type of tuition is overly saturated with videos that show you how to play along with songs on the guitar. If this is all they are taught, then they are going to have a hard time learning how to write songs on their own. Guitar teachers need to encourage both boys and girls to write their own music.
---
Further reading
Tom Tom magazine - Tom Tom magazine is dedicated to female drummers.
Hit Like A Girl - Hit Like A Girl spotlights female drummers and encourages drumming and lifelong musicianship for girls and women, regardless of age or playing level.
She Shreds - The Magazine Dedicated to Women Guitarists & Bassists.
Let's Be The Change - An initiative to promote, inspire and support women in music.
Good Lad Initiative - Promoting positive masculinity.
Girls Against - campaign working to raise awareness of, and ultimately end, sexual harassment at gigs and concerts.
---
#IWD2017 #BeBoldForChange #internationalwomensday
An article on women in music
Read Now → https://t.co/gQ2ZmWaPqu pic.twitter.com/QfwRI5zvZd

— TL Music Lessons (@tlmusiclessons) March 8, 2017